OUR APPROACH
Territoria Civil has an approach to managing Safety, Quality and Environmental risk which is integrated throughout the lifecycle of a project.
We provide guidance on the identification, assessment and management of Safety, Quality and Environmental hazards and issues throughout all stages of the project, from pre-tender to project delivery.
Our integrated management process applies to our sub-contractors and all Territoria Civil controlled workplaces.
HEALTH AND SAFETY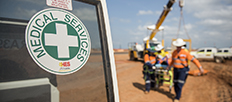 Our safety management team provides leadership and strategic direction, establishes non-negotiable minimum Occupational Health & Safety (OH&S) standards, reviews safety performance, and monitors compliance.
Our OH&S Management System has third party accreditation by DLIQ Certification Services in accordance with AS/NZS 4801:2001.

ENVIRONMENT & COMMUNITY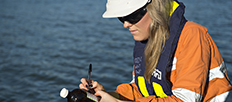 We are committed to minimising the environmental impacts of our operations, leaving a legacy of improved environmental conditions for the local community and future generations.