CAREERS
At Territoria Civil, we care for, respect and invest heavily in our people. We pride ourselves on being an industry leader in our approach to training, career development, staff benefits and remuneration.
As an employer of choice, we are dedicated to workplace diversity.
We aim to recruit, develop and promote high performing people with team spirit and the skills to meet the job requirements now, and into the future.
SUBCONTRACTOR - REGISTER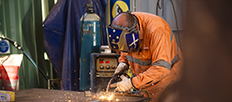 We believe strong local involvement is essential to enhance local benefit. We are fully committed to engaging with local suppliers and and local people wherever they are available.
READ MORE
JOB OPPORTUNITIES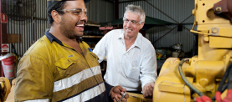 Be part of a strong and committed team working on some of the biggest and most challenging projects in the Northern Territory. Search for job opportunities on the John Holland website.
READ MORE